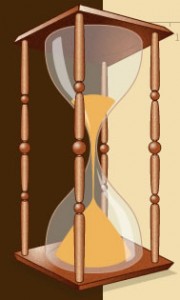 Bonus post (I generally do two a week)!
Just a quick note about price changes, if you care. I published my book using Amazon's KDP and Smashwords, a distributor that sends the ebook to several retailers (Apple, Barnes & Noble, Diesel, Kobo, etc.). Before publishing, I'd heard to expect a lag between making updates on Smashwords and seeing the updates at the retailer sites.
On July 10, I decided to do a price experiment: change the price at Smashwords and see how long it takes to filter out to the retailers.
Kobo, Apple store and Diesel: the price change had taken effect by July 12 (2 days)
Barnes & Noble: the price change finally took effect July 15 (5 days). The book still doesn't have a cover on Barnes & Noble.
As a result of my little experiment, I am seriously considering not using Smashwords for Barnes & Noble distribution. It seems to work in a reasonable amount of time for everyone else. But, with the cover issue and the amount of time lapse between making updates and having them appear, I'm not that pleased with process at this point. I'm not blaming Smashwords; perhaps B&N just places more emphasis on its own publishing arm and updates books from other distributors at a more leisurely pace. Whatever the reason, I need a solution that makes B&N distribution take less time, and perhaps the only way to get that is to go direct to them.
We'll see. Still thinking. If anyone has any experience with this they'd like to share, leave a comment, or you can email me privately (rjcraytonauthor (at) gmail.com). Hope everyone out there has a great weekend!
p.s. On July 15th (around 11 pm, so more like July 16th), via Smashwords, I did change the price back. I'll update this post next week to let you know when the price changed back at the various sites. Kobo was changed by the evening of the 17th.)
* ** * UPDATE*****
On July 19, Diesel had changed the price and even put up a lovely red banner saying, "Price reduced!" As a deal lover, I like that. Apple store didn't complete the change until July 23. And Barnes and Noble, as of July 23, still hadn't changed the price and still had no cover.
* * * *UPDATE 2****
Barnes & Noble had the correct price by the morning of the 24th, but still no cover.