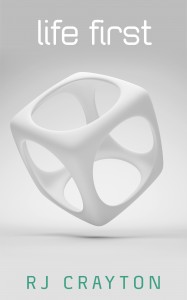 Hope everyone had a great weekend. I have a couple of quick items to report.
Life First is reviewed over at the Magnolia Blossom Review today. It received 4 blossoms, and is considered a good read if you like dystopia.
I'll be blogging on Thursday to accept my Liebster award. I was nominated by Jeri Walker-Bickett over on her blog.
In the event you haven't heard, Kobo yanked a bunch of indie books off its shelves without warning. The move was because British retailer WH Smith received non-labeled erotica titles (many of them through automatic uploading via Kobo) and pulled it's site down. Apparently, searching for "daddy" pulled up erotica alongside children's books. As of 7 pm ET Monday, Life First was not affected. You can find it here.  Very saddened by the turn of events. Yanking all indie authors because of a cataloging problem is not appropriate.
I added a section called Free Stuff to the website. It includes some links where you can get a slightly longer Life First sample and a short story.
Lastly, I set up a Pinterest account over the weekend. Not sure exactly what I'll be pinning (just the book covers and a few quotes at the moment), but you're welcome to check it out. You can find me here: http://www.pinterest.com/rjcrayton/