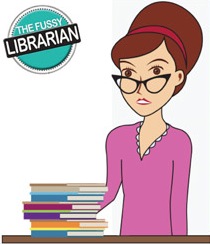 Just a quick note to let you know Life First will be appearing Thursday on the Fussy Librarian deals email. The librarian is so fussy, she only posts her books on her email list, not on the website, so you've got to sign up in order to get great deals.
At the site, you choose from 30 genres and indicate preferences about content and then the computers work their magic. It's pretty cool. To learn more or subscribe, go to www.TheFussyLibrarian.com.
Also, I'm talking youth football and brain injury over on the Institute for Ethics and Emerging Technologies (IEET) blog.
That's it for today. Have a good one.