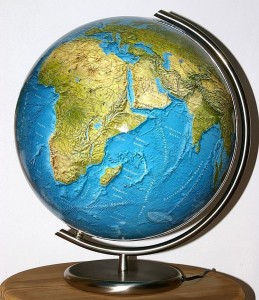 When Life First was published in June, I set up an Amazon author page using Amazon.com's Author Central.  The author page groups all books by an author and provides a quick bio for curious Amazon buyers.
What I learned today was that my author page only shows up for users of Amazon.com, even though the book can be purchased by the various country-specific Amazon sites (like Amazon.co.uk and Amazon.de).
Apparently, you have to create an author page on all the different Amazon sites that allow it. I could not find a way to do a Canadian Author page. The newly introduced www.amazon.com.au doesn't offer an Author Central yet, so not clear if it will pull the author pages from .com or if it will eventually set up a separate registration.
In any event, I've created author pages for the US, UK, German and French sites. I made an attempt at Japan, but had some issues logging in. I may pursue it later. Or not. It's unclear if having an author page in English in countries that don't predominantly speak English  is helpful. Anyway, here are my Amazon author pages:
Germany: http://www.amazon.de/-/e/B00DFQ5F24
France: http://www.amazon.fr/RJ-Crayton/e/B00DFQ5F24
UK: http://www.amazon.co.uk/RJ-Crayton/e/B00DFQ5F24
US: http://www.amazon.com/RJ-Crayton/e/B00DFQ5F24/
If you missed my interview on IndieView, please check it out, because in it I mention that I tried to design some covers myself. Tomorrow, I'll be showing off my pathetic cover attempts. You don't want to miss your chance to point and laugh, so be sure to check back here tomorrow. 🙂