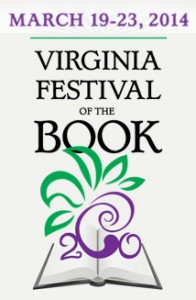 Just a quick FYI that the Virginia Book Festival is going on this week in Charlottesville, Va.
Virginia's state slogan is Virginia is for lovers, but this week, Virginia is for readers and writers. The mostly free festival has several sessions open for writers and readers alike. As my in-laws live in Cville, we're heading down for the weekend. My daughter is interested in attending a book-making session, where kids will get to create a cover and bind a book of blank pages (sounds cool). As a writer, I'm looking forward to Jane Friedman's session on the changing world of publishing.
If you're in the area (Cville is about 110 miles from Washington, DC and 90 miles from Richmond), definitely check it out. Most sessions are free, and paid sessions are clearly labeled (they usually include a meal).
The entire festival schedule is online.