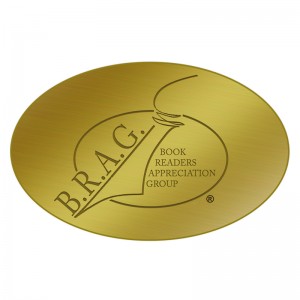 Hello all. I'm back from my vacation in Phoenix. While I'm still feeling a little out of sorts time-wise (it's three hours earlier there), I'm glad to be back.
While I was away, I got some good news: Life First has been awarded the BRAG Medallion!
The BRAG Medallion is open only to independently published books, and the organization's goal is to help readers find some gems among all the indie books in the market. If you're interested in learning more about the BRAG Medallion, check out www.bragmedallion.com.
You can see Life First's BRAG Medallions page here.
In other book news, the Life First and Second Life have been added to their very first library collection. Readers in Prince George's County, Maryland (well, really all of Maryland as books are available through the Marina inter-library loan system) can check out Life First  or Second Life for three weeks, if they'd like. Woo hoo! If you want Life First or Second Life in your library, please check the Book Club section for details on requesting books at your library.