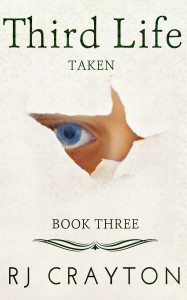 Last week, the Goodreads giveaway for Third Life:Taken ended. But, for those who want a second chance, here's your opportunity.
I'm giving away two additional advance review copies (ARCs) via the blog. The only requirement to enter is that you join my mailing list (if you've already signed up, just indicate below on the entry screen). I'm trying Rafflecopter for the first time to see how it works. You can get additional entries by following me on social media pages: Facebook, Twitter, Pinterest, etc. Winners can choose either a signed paperback ARC or an ebook (I'll even figure out how to do an electronic signature).
(UPDATE on 8/27)
Lastly, I've uploaded the first seven chapters as a free preview book. You can download the freebie at Amazon (mobi), Google Play (epub) or on this website (pdf). (Please note that Amazon doesn't let you upload a book and set the price free. Amazon sets a book free via price matching. I've had a couple of people report the book free, but if it's still not free, do let Amazon know it's being sold cheaper elsewhere.
Also, I extended the contest through the time frame I'd initially intended: Friday night. I realized rafflecopter  ends a competition at midnight, and under my current settings,  it would before Friday morning. So, now it's set to end Friday at midnight (technically 12 am Aug. 30). So, there's some extra time to enter.