Happy Friday to you. I have a couple of book notes before I get into Friday Fun Stuff.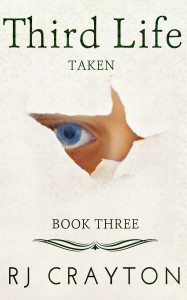 Third Life came out on Wednesday. Thanks to everyone who picked up a copy. I appreciate it. I mentioned on Wednesday that I was trying a new distributor, Draft2Digital. I am totally in love with D2D now. With Smashwords, you had to be proactively involved in your book distribution, checking sites to find out if it had published. Not so with D2D. Got an email on Wednesday around 1 pm, saying the book was published on Kobo. A couple of hours later, I got an email saying the book had published on Apple. Thursday morning, I got an email saying the book had published on Barnes & Noble. So, I was a very happy camper that I didn't have to go check each site individually.
I updated the Third Life: Taken page and it includes links to where you can purchase the book, which should now be priced $3.99 now. (I made the change at Amazon this morning, so it may take a couple of hours for it to take effect.)
As to the Friday Fun Stuff. I saw this adorable video on Facebook and thought I had to share. I'm not really a dog person, but this dog is so sweet!  Check it out, if you're ready for your heart to be warmed.