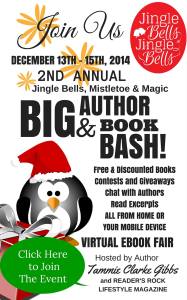 On the 12th day of Christmas,  RJ Crayton gave to me a Virtual Book Fair and the start of a Christmas Blog Hop.
Yes, sing it all you want, because it's true!
I've got a lot of stuff going on this holiday season. This weekend (Dec. 13-15), I'm participating in a Virtual Book Fair over at http://www.virtualebookfair.com/. Please check it out. You can find excerpts of my books, as well as other cool authors. If you haven't picked up the Life First series, be sure to grab book 1 for just 99 cents this month (the price is at all retailers).
Tomorrow, I'm the kickoff post in the 12 Blogs of Christmas Hop, spearheaded by Martin Crosbie. To allow all the bloggers to refer to the posts in a timely manner, each post runs a day or two before it will be posted by the group. So, my post ran Friday. Check it our if you missed it.  I'll link to the other blog posts each day, culminating with Martin's post on Christmas day.