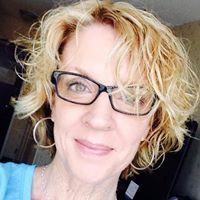 Well, if we follow the song logic, this is day 11 of the 12 Blogs of Christmas.
Today, our blog is by  Jamie Lee Scott, USA Today Bestselling author of the Gotcha Detective Agency mysteries, and Uncertain police procedural mysteries.  Originally from the Central Coast of California, Jamie was swept off her feet by a dashing Iowa farm boy and moved to the Midwest. After several years of running a restaurant with her husband, she felt the urge to kill people. Rather than going postal, she decided to start writing fiction. No One Knows, Jamie's short screenplay, was sold in 2012, and made the film festival rounds in 2013-14. No One Knows has been nominated for multiple awards, and won its category at the Bare Bones Film Festival. She lives on a small farm with her family, 2 dogs, 2 cats and 3 horses.
When she's not reading or writing, she's riding horses and competing at barrel races.
 I'm Dreaming of a White Christmas, NOT!
First, I want to thank Martin Crosbie for inviting me to be a part of the 12 Days of Christmas blog gathering for 2015. It's always nice to meet other authors, and wonderful to be a part of anything Martin is doing. I have to admit, I knew exactly what I wanted to write about!
I grew up in California. When you grow up with no seasons, you always think how cool it'd be to have snow at Christmas. I was one of those people. Even after my first Christmas in the Midwest with my (soon to be) husband's family, braving wind chills of -20 degrees F, we dressed up in snow suits and went pheasant hunting. I use the term hunting loosely, as I'd never shot anything in my life. We pretty much just walked around in the snow and corn stalks, birds flew out, and I shot in that general direction. It was an excuse to go outside after being cooped up for days. More…
For more information on Jamie:
 http://www.jamieleescott.com/books.html (books)
Sign up for her newsletter and be the first to read "Homicide, Life with Nick" novellas for FREE, http://www.jamieleescott.com/newsletter.html