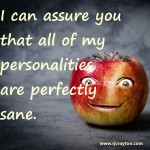 Happy Friday to you.
I hope you've had a good week. And perhaps you're unfireable today. We can all hope, right?
For today's fun stuff, it's a parody of Pitbull's Fireball. The Key of Awesome Parody, Unfireable, made me laugh something fierce.  I hope it tickles your funny bone, too.
Enjoy!