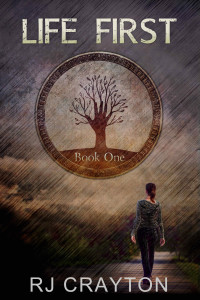 Happy Wednesday to you.
I'm doing some promotion for Life First over the next week or so. The book will be 99 cents through Aug. 28. I've got some advertising scheduled at various spots during the week, so we'll see how it goes. If you know anyone who hasn't grabbed a copy of the book, now is a great time.
The first promo site today is Robin Reads. If you haven't heard of them, check them out. Because I've got advertising scheduled most days of the sale, this will be the only post I write about the sale, but I'll post each day on Facebook, Twitter and Google+. Life First is available for 99 cents at all the retailers below.