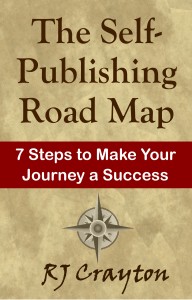 Happy Sunday to you. It happens to be my birthday today, which is why it's called the birthday edition.
I hope everyone is having a great week. In terms of my own publishing, I had a great day yesterday, and woke up to find Concealed in the top 10k of books on Amazon. So that was a great way to wake up on your birthday.
I did want to let everyone know that I've decided my book on self-publishing needs updating. It was published in March of 2015, and written mostly in January and February of that year. However, a lot has changed in the nearly two years since it came out. Therefore, I'm going to update it next month and publish a 2017 edition in March. In the meantime, I thought I'd drop the price to 99 cents, as some of the information is out of date.
So what's changed in the two years? For one, some of the specifics. When I wrote the book Amazon's AMS ads were brand new and people weren't getting great results. That's changed tremendously. People are doing well with them, if they know how to use them. Also, pre-order set up and rules have changes.  Also, I'd like to update some of the information on publishing schedules and timelines. I've gotten a new perspective on that and feel it deserves inclusion in the book.
Well, that's about it for today. Going to head off and try to relax a little. Hope you have a lovely rest of the day.