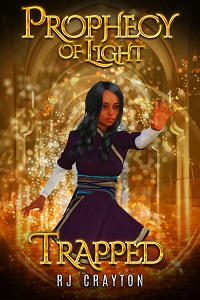 Happy Monday to you.
Just a quick FYI. You can grab the first book in the Prophecy of Light series FREE via Instafreebie. Previously, you'd been able to grab a preview version of the book free on the site. Now you can grab the entire thing there. Instafreebie is a site where you get a free book in exchange for subscribing to an author's mailing list.
Books two and three, Unleashed and Foretold, are currently available for sale on Amazon. They're available FREE for Kindle Unlimited subscribers or for purchase.