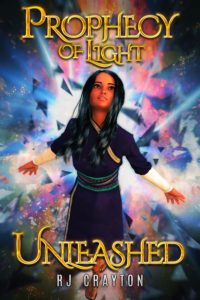 Unleashed is the second book in the Prophecy of Light series.
* * *
Kady must learn to unleash the magic trapped inside her if she is to help the mage Pylum rescue her aunt.
As Kady learns her way around the Temple of Light and takes classes to help her understand magic, she makes new friends like Jasper and learns more about the mysterious mage who helped her in book one: Akilah.
Will Kady be able to unleash her power, and what else might she find when her bonds are broken?