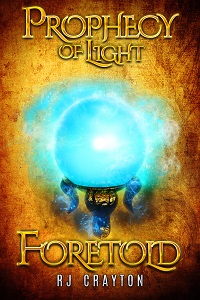 Foretold is the third book in the Prophecy of Light series.
Kady has rescued her aunt from the dark mage Zygam, but now her friend is his ally.
Kady must learn what makes Zygam tick in order to defeat him when he attacks in just 10 days. As she learns more about the mage who has hunted her for 10 years, Kady realizes defeating him may be harder than she thought. Will the secrets she unearths make this battle impossible for her to fight?