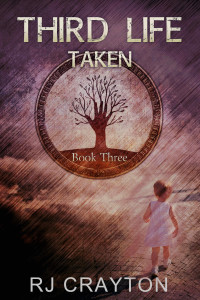 Third Life: Taken was released Sept. 10, 2014. It is the third book in the Life First series. It wraps up the book series for the moment, though a prequel may be published at a later date.
Here is a brief description of Third Life: Taken – 
When Kelsey Reed fled her country to escape a forced kidney transplant, she was sure she'd never return. However, when her brother-in-law shows up on her doorstep, he commits an act of betrayal by kidnapping Kelsey and Luke's daughter.
Forced to head back to the nation that tried to kill her, Kelsey will need the help of her husband Luke, and friends Susan and Rob to get her daughter back.
The book is available at Amazon