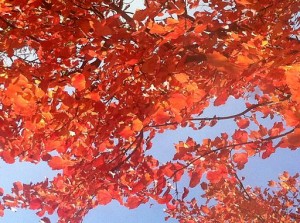 Today, I'm part of a blog hop on Fall, where we can talk all things fall and comfort. Yesterday's blog participant was Marilyn Peake, so be sure to check out that post. Also, happy Rosh Hashanah to those who celebrate.
Now, on to Fall, which started this week. I suppose the season makers knew exactly how to call it, as the weather cooled just as the season began. Fall is actually one of my favorite times of year, because it's not too hot and not too cold, very nice weather for being outside, and the insects are starting to die, so you're not getting bitten to shreds by things when you're out.  There's also the beautiful reds, yellows and oranges of the changing foliage. And pumpkin is in season, so I love Fall just because of that. I love pumpkin goods, like muffins, donuts, fudge, coffee and tea.
And while I do enjoy getting out during the Fall, I also love a good book in the Fall. The comfort of coming in after a frolic outside in the fallen leaves and curling up with a good book is one of the best parts of fall.  It's a time to read about people on adventures, or falling in love, or escaping peril, or facing life's crises head on, even if it doesn't turn out the way we intended.
Booksellers seem to instinctively know this too. Many of the best selling authors get the coveted Fall release dates. Perhaps it's a marketing move so the books will be read and people will think them a great idea to gift for Christmas. Or perhaps it's just the realization that Fall is a time when people are taking a moment to come inside earlier, because it's getting darker earlier and curl up to stretch their imaginations.
For me, Fall is a great time to read a book that's got both thrills and romance, and an ending that makes me feel warm and fuzzy on the inside. Almost like I'm trapping a little warmth to store for the impending winter.  I'm somewhat glad, my novel Third Life ended up being released this month. When I started the Life First series, I didn't intend to have the concluding book be published in the Fall. It just worked out that way, but I think Third Life is a great fall book, because it offers closure to a series, which is always a warm comfort, to see the characters you've fallen in love with have finished their adventure and survived it all.  The seventh Harry Potter book, Deathly Hallows, would make an excellent Fall read as well.
So, I've spilled on the kinds of books I like to read in the Fall. What kind of book do you like to read in the Fall?
Please check out the Fall blog hop tomorrow at Susan Day's blog. Also, Second Life received a new review yesterday.