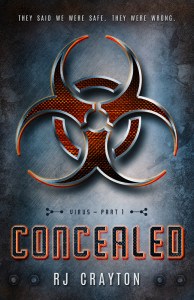 Welcome to RJ Crayton's website. For the latest news and insights, check out the Blog. 
Crayton is a novelist with five published books.  Crayton's first novel, Life First, follows the plight of a woman fleeing a forced kidney transplant. It has gotten great reviews. It's been nominated for a Readers' Choice Award for Best Speculative Fiction, received a BRAG Medallion, and is an Awesome Indies Approved book. Life First is available at several retailers. The complete Life First series includes the books  Second Life and Third Life: Taken. Crayton also has a short story collection, Four Mothers. The first book in her new Virus series, book, Concealed (left), was published in May 2016. The remainder of the series will be published by summer's end.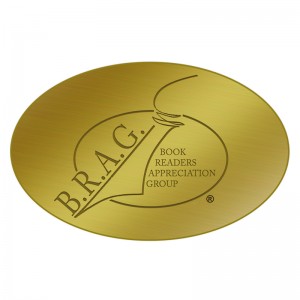 Prior to writing fiction, Crayton was a journalist who worked for publications like the Wichita Eagle, the Kansas City Star and Solid Waste Report (yeah, you got us; that last one wasn't particularly glamorous sounding. At least she didn't have to take pictures!). Here, you'll find information about her books, characters, writing, and occasionally, her life.  If you want to get exclusive content or be the first to see new chapters and special content, use the blue subscribe bar above to get added to the monthly mailing list.