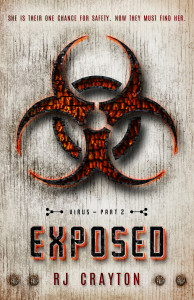 Happy Tuesday to you. Just a quick word to let you know that Exposed, the second book in my Virus series, released today. This book continues the saga of Elaan, Lijah and Josh. It's a fun book and I hope you enjoy it. I'm very excited to have it out in the world today.
The book is in Kindle Unlimited, so it's free for subscribers to borrow and $2.99 to buy.
Check out Exposed on  Amazon.