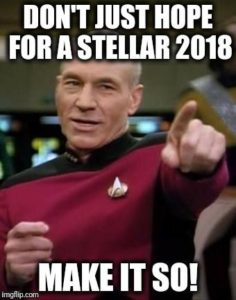 It's 2018, already.
2017 was really a crappy year for me, so I'm glad to have that one in the books. New Year's Eve with the kids is always fun, as they're not staying up until midnight, and at bedtime, I get to say to them, "See ya next year!"
Now that the year is here, I'm planning to make this a year of joy, one where I try to find joy in all things. I plan to read more, write more and travel more. So, here's to making those things happen.
What's on tap for you in the new year?