"This novel was a poignant, riveting, thought-provoking read that had me entranced from page one until the very end of the book. In simple speak, I literally could not put it down."
– 5 Stars from Griffin's Honey Blog
"Life First gripped you like King Kong and would not let go until you had finished the book."
–BestChickLit.com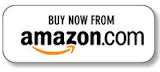 ~BRAG Medallion honoree
~An Awesome Indies Approved book 
~Best Speculative Fiction Nominee for Readers' Choice Award
Strong-willed Kelsey Reed must escape tonight or tomorrow her government will take her kidney and give it to someone else.

In this future forged by survivors of pandemics that wiped out 80 percent of the world's population, life is valued above all else. The mentally ill are sterilized, abortions are
illegal and those who refuse to donate an organ when told are
sentenced to death.

Determined not to give up her kidney or die, Kelsey enlists the help of her boyfriend Luke and a dodgy doctor to escape. The trio must disable the tracking chip in her arm for her to flee undetected. If they fail, Kelsey will be stripped of everything.

You can read the first few chapters of Life First free online. You can also download a free sample at any of the retailers listed below.

For behind-the-scenes info, visit the Q&A for this book.

Want to read Life First for your book club? We recently added discussion questions for book clubs. 
* This ebook should be FREE at all retailers. Amazon, however, does not let you set the price of a book to FREE. They only price match it to free (match the price because it is free at another retailer). This is done regionally. While Life First is free in most regions, it may not be in some of the smaller regions. If (after May 2016) you have purchased a copy of Life First from Amazon that was not free, please RETURN THE BOOK, and alert Amazon that it is free at the other retailers. Feel free to make the free download from a retailer that lists it as free or use the contact page to contact us and we will send you a FREE epub or mobi copy of the book. This applies only to the ebook. The paperback version of the book is not free.