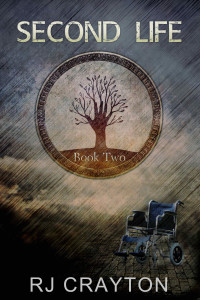 After helping friend Kelsey flee the country in Life First, Susan Harper is being held captive by the government in the thrilling sequel, Second Life. As the normally feisty Susan's hopes of freedom dwindle, a mysterious stranger sneaks into her room and promises to help her.
Susan and mystery man Rob grow close as he tries to orchestrate her escape. When the duo discovers the truth behind Susan's captivity, they realize she is in grave danger, and they must act quickly. Susan and Rob will need more than passion for each other and their wits to succeed. They will need help from old friends, including Kelsey.
Susan gave Kelsey a chance at a second life, but will she get her own?
You can read a free sample online or you can download a free sample from any of the retailers listed below. For behind-the-scenes info on Second Life, visit the Q&A section. Want to read Second Life for your book club? We recently added discussion questions for book clubs.
Second Life is available at Amazon:
Amazon US
Amazon UK
Amazon Canada
Amazon Australia