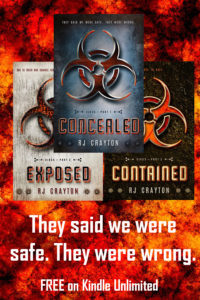 Happy Tuesday to you!
This week, I'm having a 99 cent sale on two of my books.
Concealed, the first book in the Virus series, is on sale for 99 cents all this week. I've got a couple of ads running throughout the week for that book. If you haven't started the series, now is a great time to do it. The entire series is out, so once you start, you can get the entire narrative without wait.
I also decided to discount my paranormal book, Scented, to 99 cents as well. It will also be on sale all this week.  So, if you haven't checked out Scented, now is  a great time to pick that one up, too.
Have a great week!