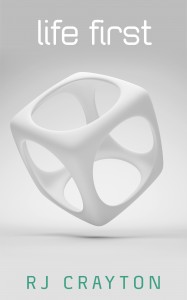 Just a quick FYI, Life First has finally appeared on a couple of more sites. I distributed with Smashwords, and while it was approved to distribute to other stores June 21, it just started appearing on these other sites over the weekend. So, here are the other places you can get it.
Barnes and Noble  (Last I checked, the cover image was missing. I'm trying to find out why.)
And of course, it's still available at Amazon US. 🙂  (International Amazon links are here)
That is it for today. I'm going to do some writing.