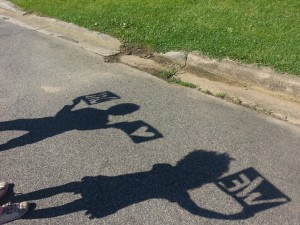 I just want to wish all the dads out there a Happy Father's Day. My children tried to make a We Love Dad shadow image last year and it didn't quite work out (if I knew anything about PhotoShop, I could probably invert this image and have it look a little better). However, it's the thought that counts, right?
So, to all the dads: you guys are the best and we're full of good thoughts for you. 🙂
P.S. An interview I did on Megan Cyrulewski's blog ran yesterday. Check it out, if you're interested.