Happy Tuesday to you.
Lots of good stuff to report today. First and foremost, Third Life: Taken got an awesome review over at Big Al's Books and Pals. None other than Big Al himself called it, "an intense, edge of your seat read." If you'd like to read more (yeah, there's more 🙂 ), you can hop on over to the site.
In other fun news, on a whim I decided to make Second Life just 99 cents through the end of today. It's a flash sale. Perhaps it has something to do with today being St. Patrick's Day. Both Susan and Rob are of Irish descent, so it seems a great day to discount, right? If you haven't read either Second Life or Third Life:Taken, this is a great chance to get the series at a discount.
I'm going to be at the College Park Book Festival March 21, from 2-4 pm. The festival will have lots of authors for all ages and genres, as well as some children's authors and children's activities. If you want to stop by and say hi to me or any of the other cool authors who will be there, please do. I'd love to see you. I'm also going to be giving a short presentation on self-publishing, where I'll be raffling off some ARCs of The Self-Publishing Road Map, due out March 31. The festival will be held inside United Methodist Church, located at the corner of Rhode Island Ave. and Hollywood Rd in College Park. More information on the Book Festival is online.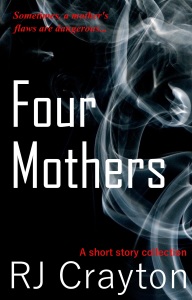 Last, but certainly not least, I wanted to let everyone know that my short story collection, Four Mothers, is finally spreading its wings. The book had been exclusive to Amazon since last summer. Now, it's available on several online retailers: