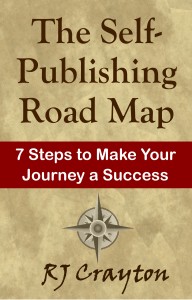 Just a little FYI that my self-publishing help book is available now on Amazon. Yay.
It was a fun little project and I'm glad it's finally available. It offers some practical advice to those who are self-publishing. It also has lots of resources in it, including places to find cover artists and editors, as well as some practical tutorials, like how to make a wrap around cover for the print version of your ebook.
In other news, I've made my short story, Almost Perfect, free on all sites, including Amazon, Google Play, Barnes & Noble, Kobo, Apple and Smashwords. The story is a part of the Four Mothers Collection, but is a nice short stand alone. If you haven't read it, be sure to grab it. It's a very quick read.
That's all the news for me today. Happy hump day and happy April Fool's day.
P.S. If you're looking for a fun April Fool's day gag, this afternoon, when your children or spouse gets home,  say, "I made you some brownEees." (pronounce it like "brownies") Watch as they get excited, and when it finally comes time to give them the "brownie," hand them some letter Es made from brown construction paper.  Grin and say, "April fools!" If you're nice, you can actually make brownies.  If you must know, I am not nice (no brownies here).