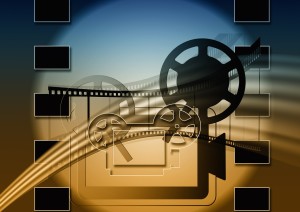 Happy Thursday to you.
First up, a big thanks to all the folks who came out for our self-publishing seminar on Tuesday. We had a lot of fun (even though I was missing the season finale of the Flash; though I caught on Wednesday).  If you missed the seminar, you can grab all the good info we gave and more, in The Self-Publishing Road Map.
Now, to the crux of my post. I wanted to share two video trailers I've done for Life First. They're two quick ones I made using a free tool. I wrote a tutorial on how to do it for Indies Unlimited, and that will run Monday, so check at IU on the 25th.
In the meantime, here are the two trailers. (They're called No. 2 and No. 3 because my friend KS Brooks made me trailer No. 1 a few months ago, prior to me trying to figure out how to make video trailers). I'm still trying to figure out how to embed buy links in the video, but it looks like there's a way to do it.